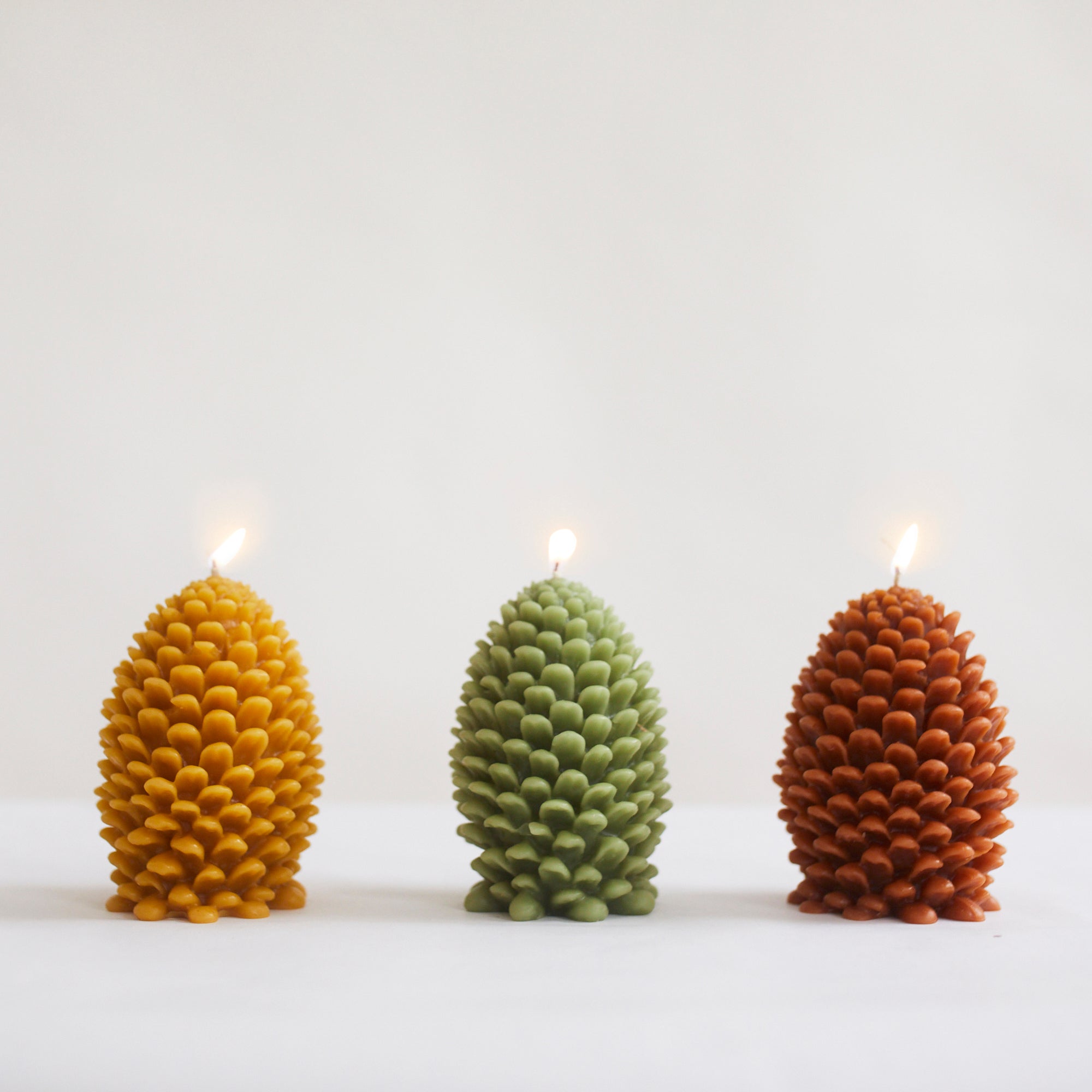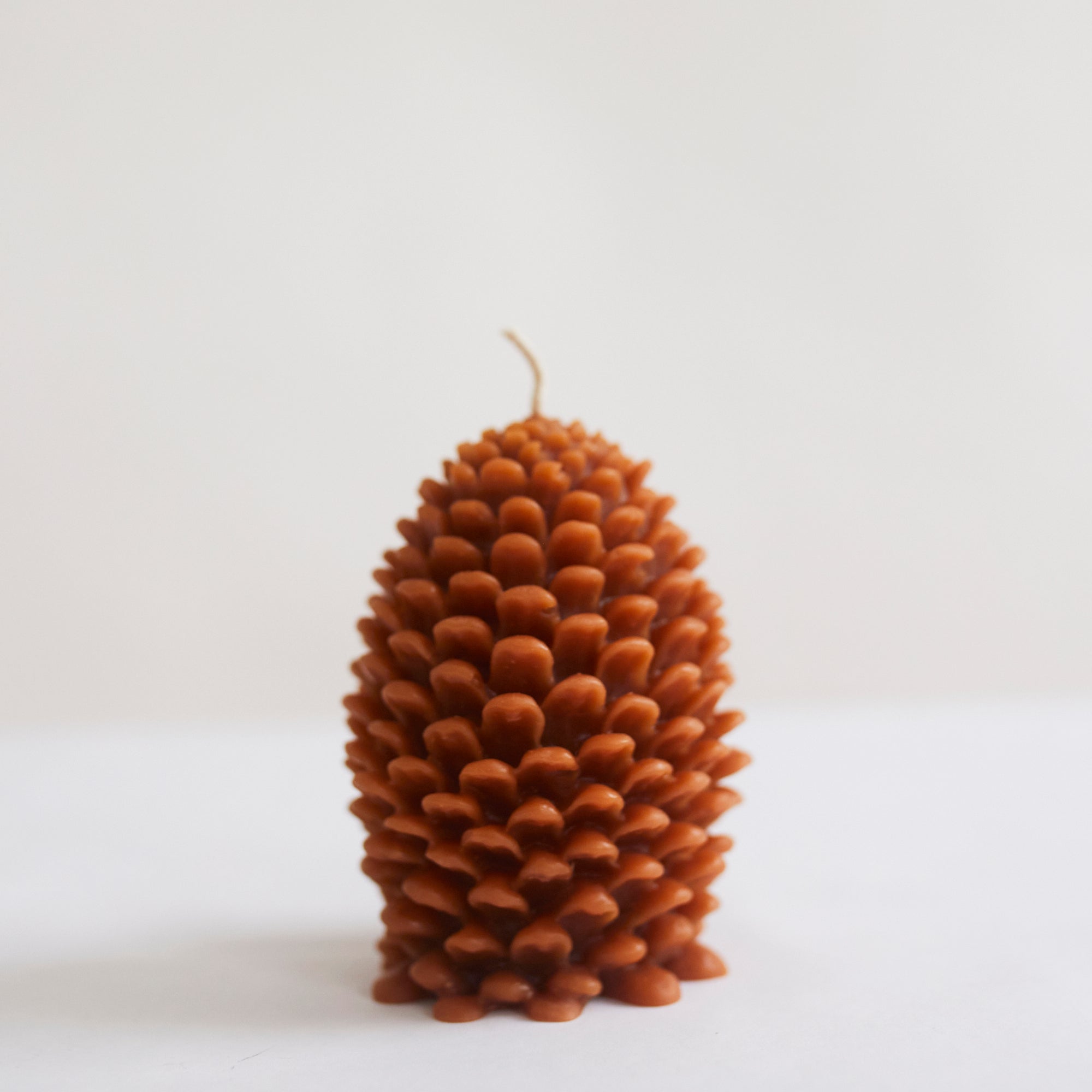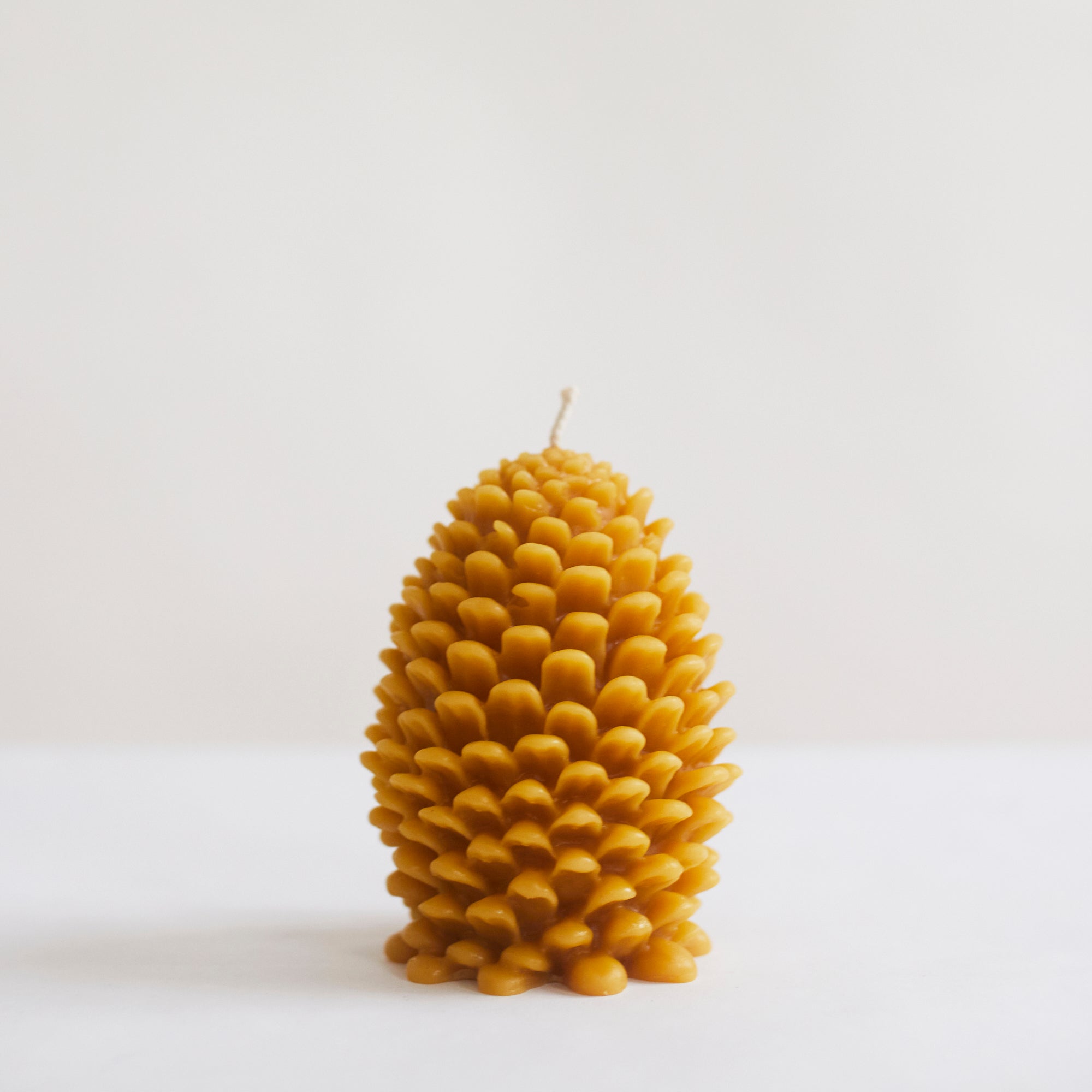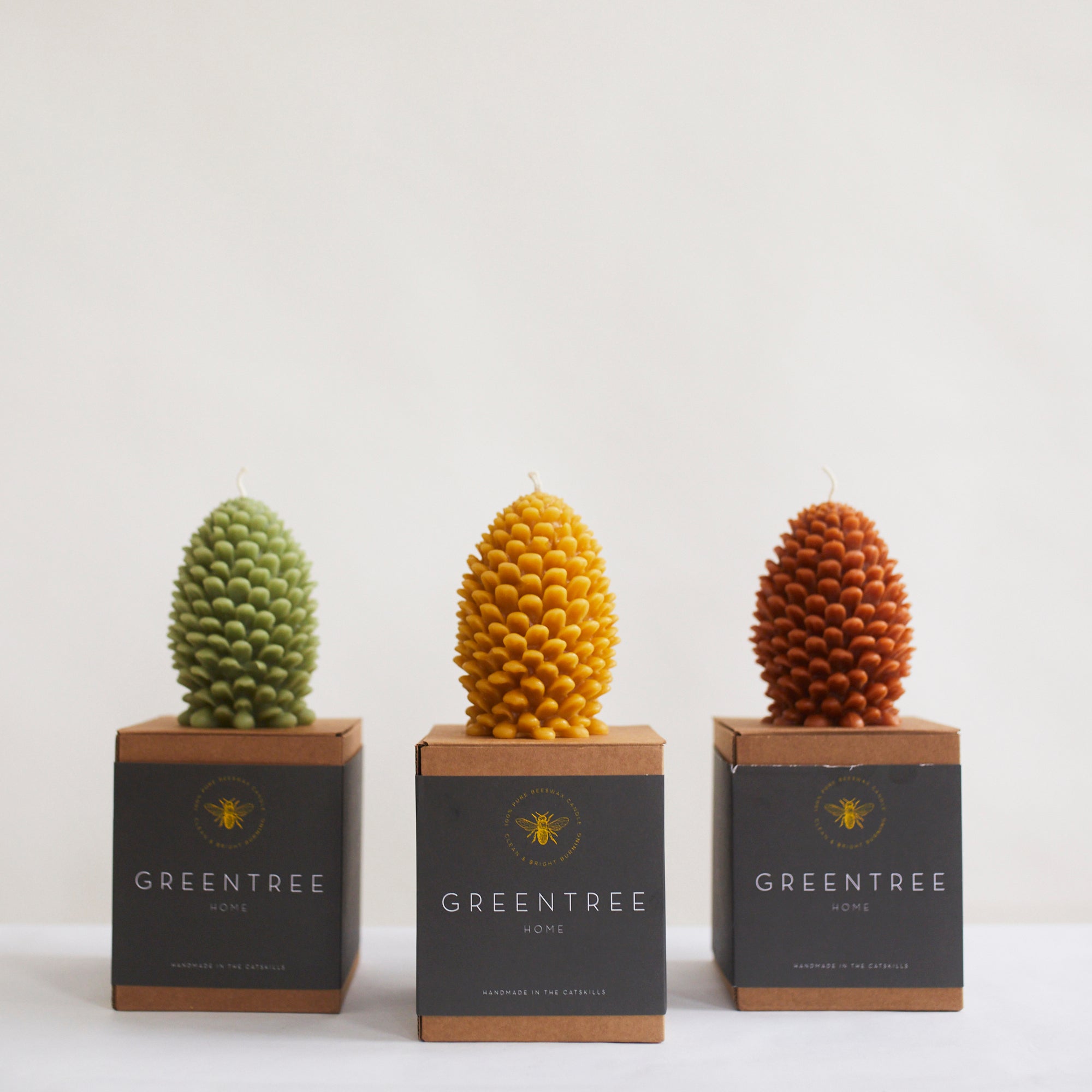 Jumbo Cones are the quintessential holiday centerpiece. Their resplendence is unparalleled. Watch these beauties burn – the middle slowly hollows as the bright, flickering flame illuminates exquisite petal patterns.
Each candle is hand-poured and individually finished in New York State. Lovingly made from 100% pure North American beeswax. Jumbo Cones are sold individually and come in a sweet gift box. 

Burn time: 50 hours.
Size: 5" h x 3.25" diam.
Brand: GreenTree Home