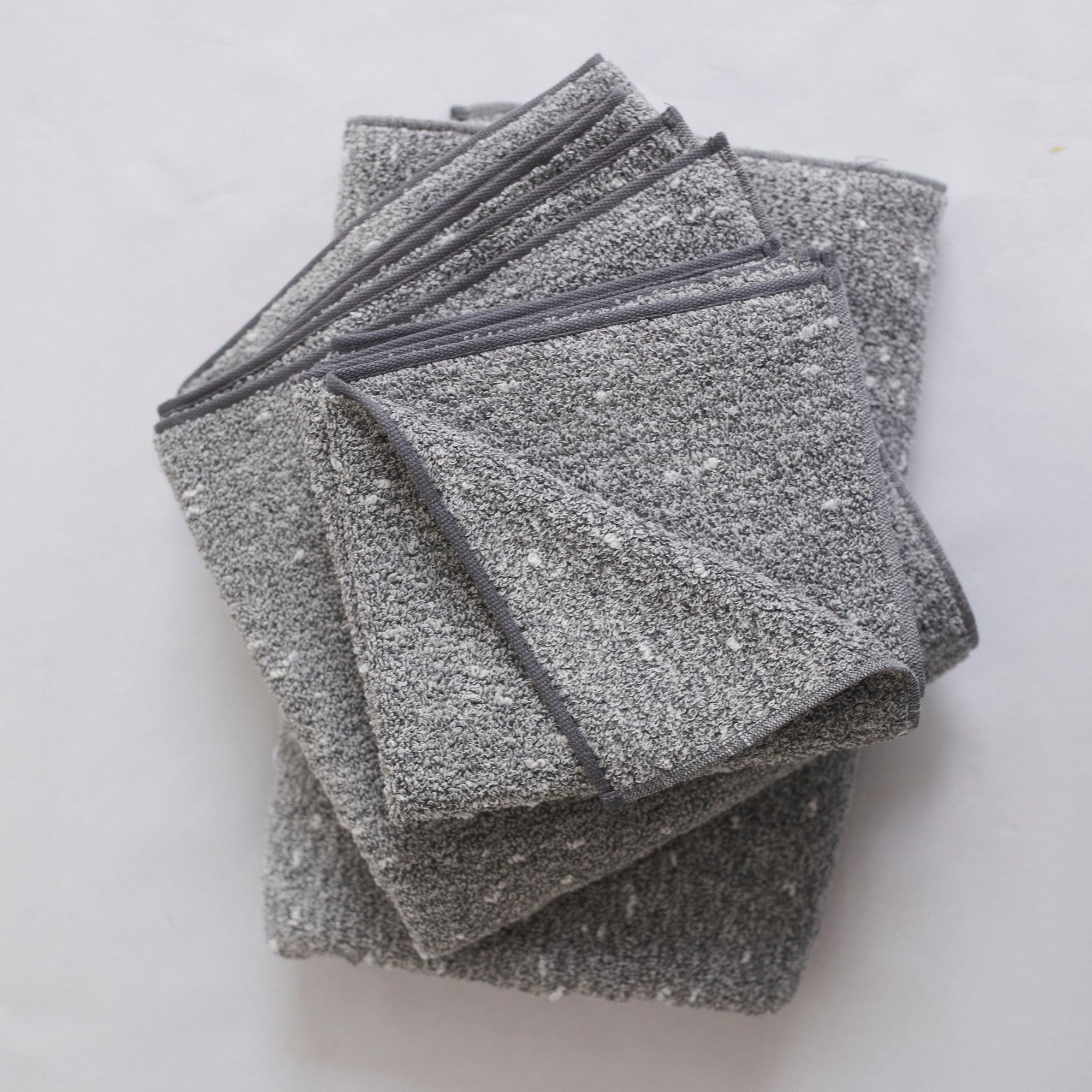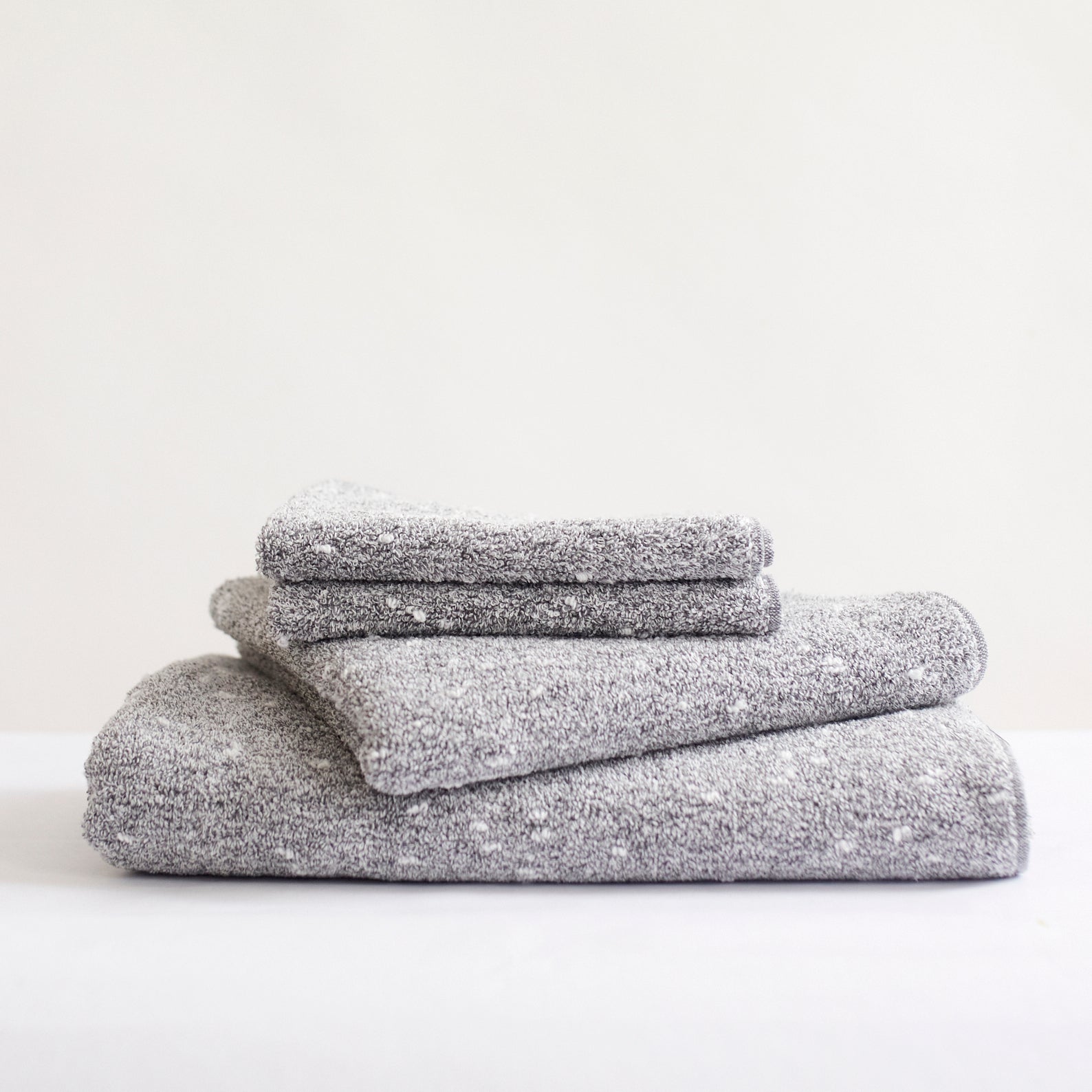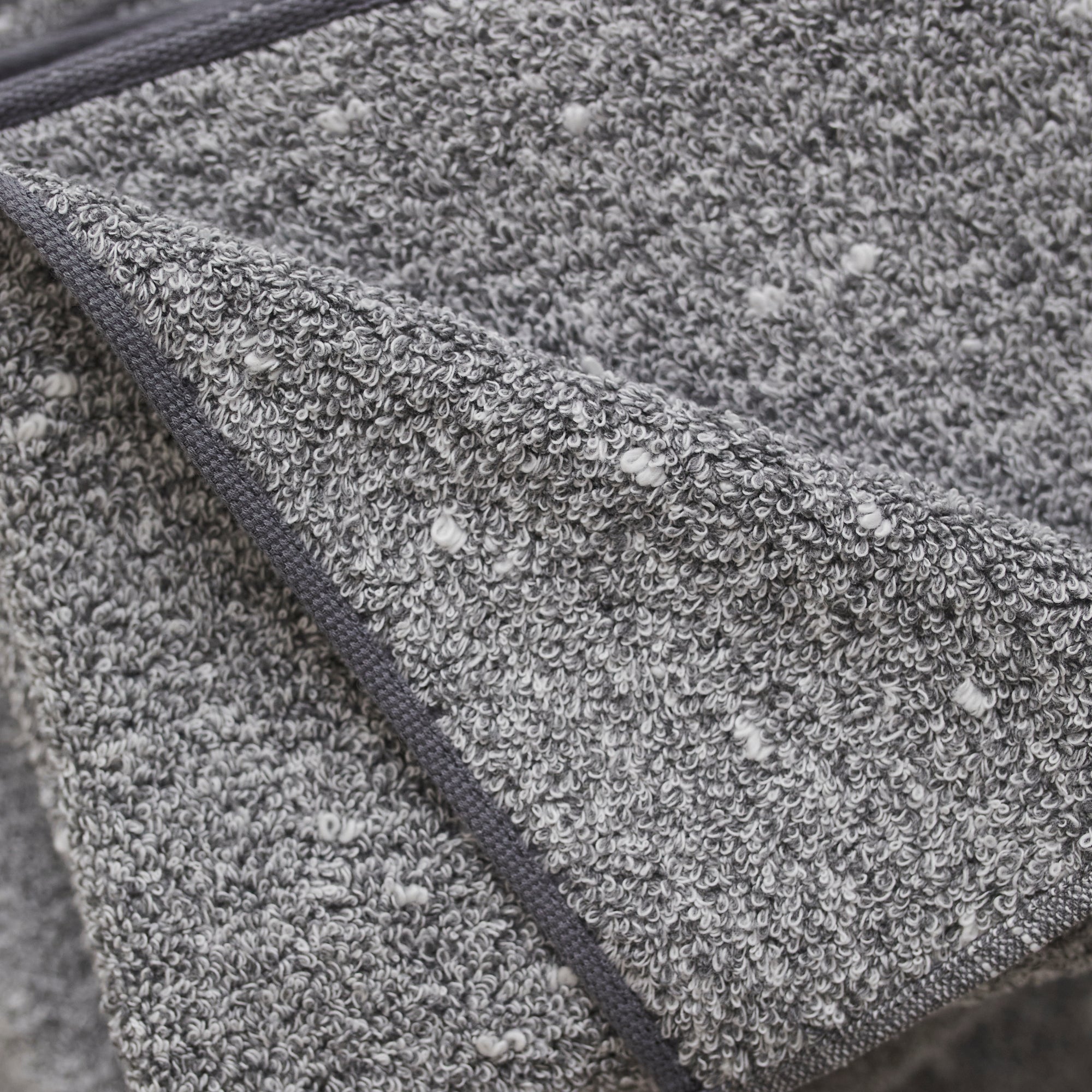 Top-quality charcoal made from Kishu Ubame Oak was incorporated into fibers and woven into a towel. This genuine and rustic coloring is an expression of Japan's "Wabi-sabi" that
cannot be replicated by chemical dyes. The charcoal brings a functional element with its ability to absorb and eliminate odors.
Bath Towel- 28" x 55"
Hand Towel- 20" x 39"
Wash Cloth- 13" x 16"
87% Cotton, 13% Rayon
Brand: Uchino