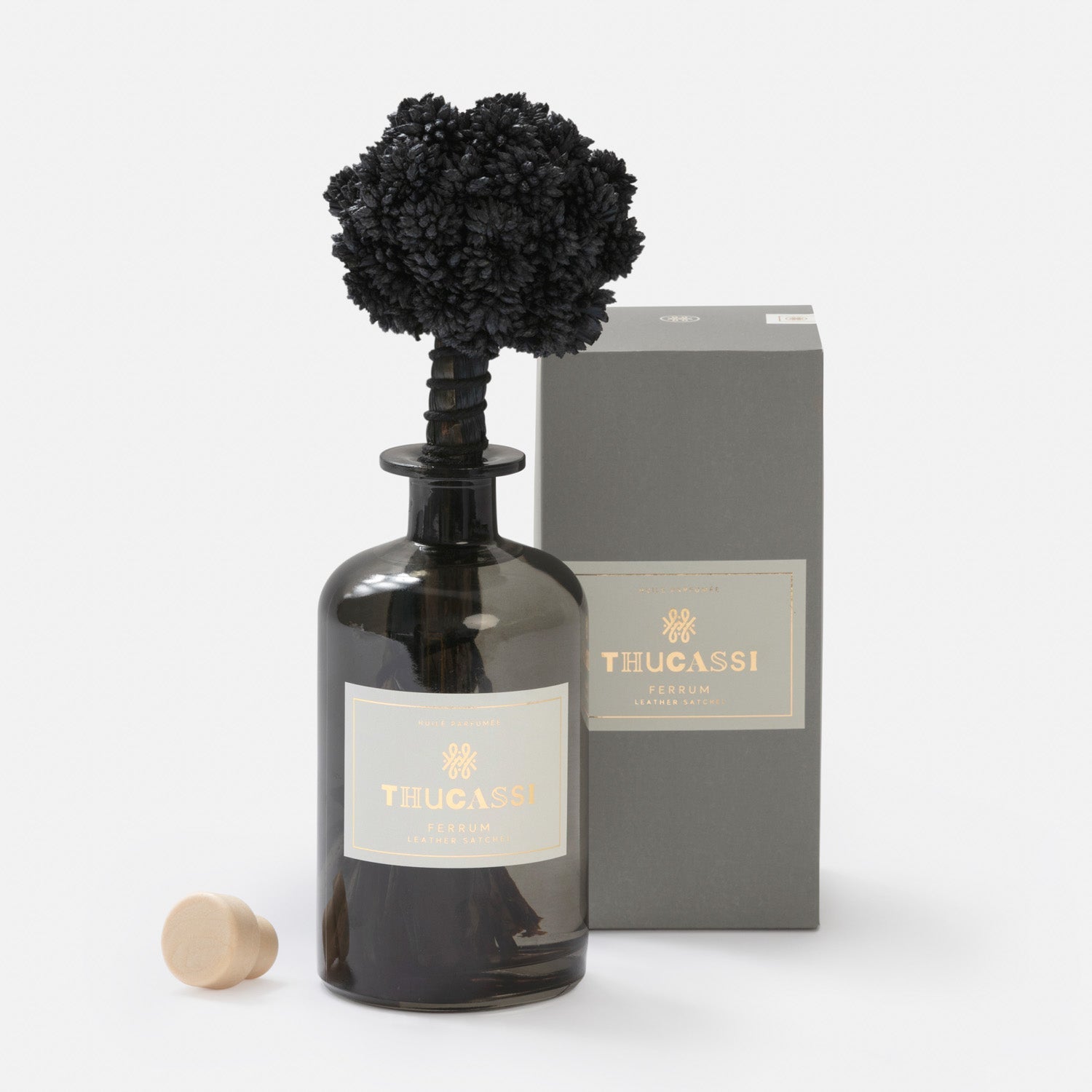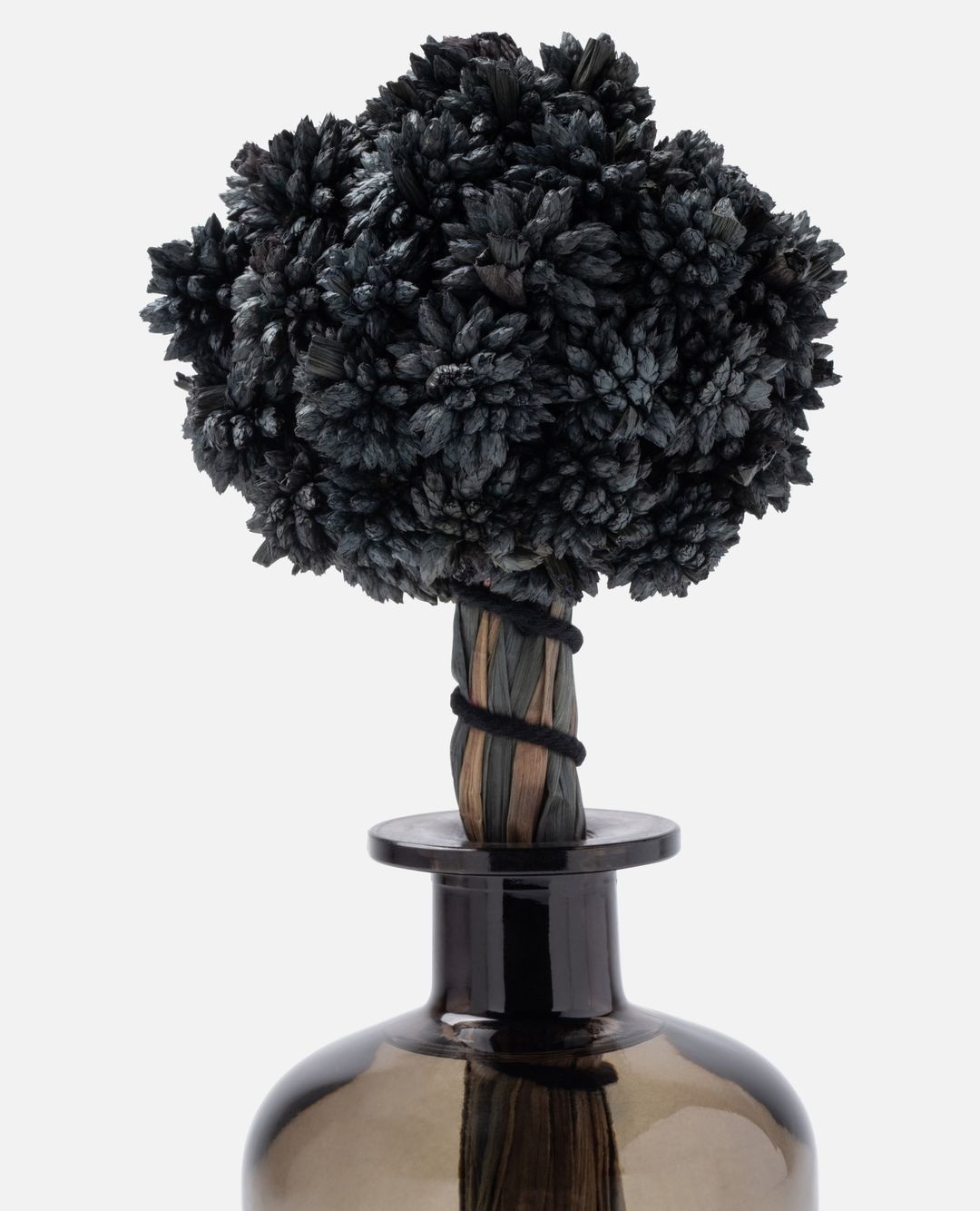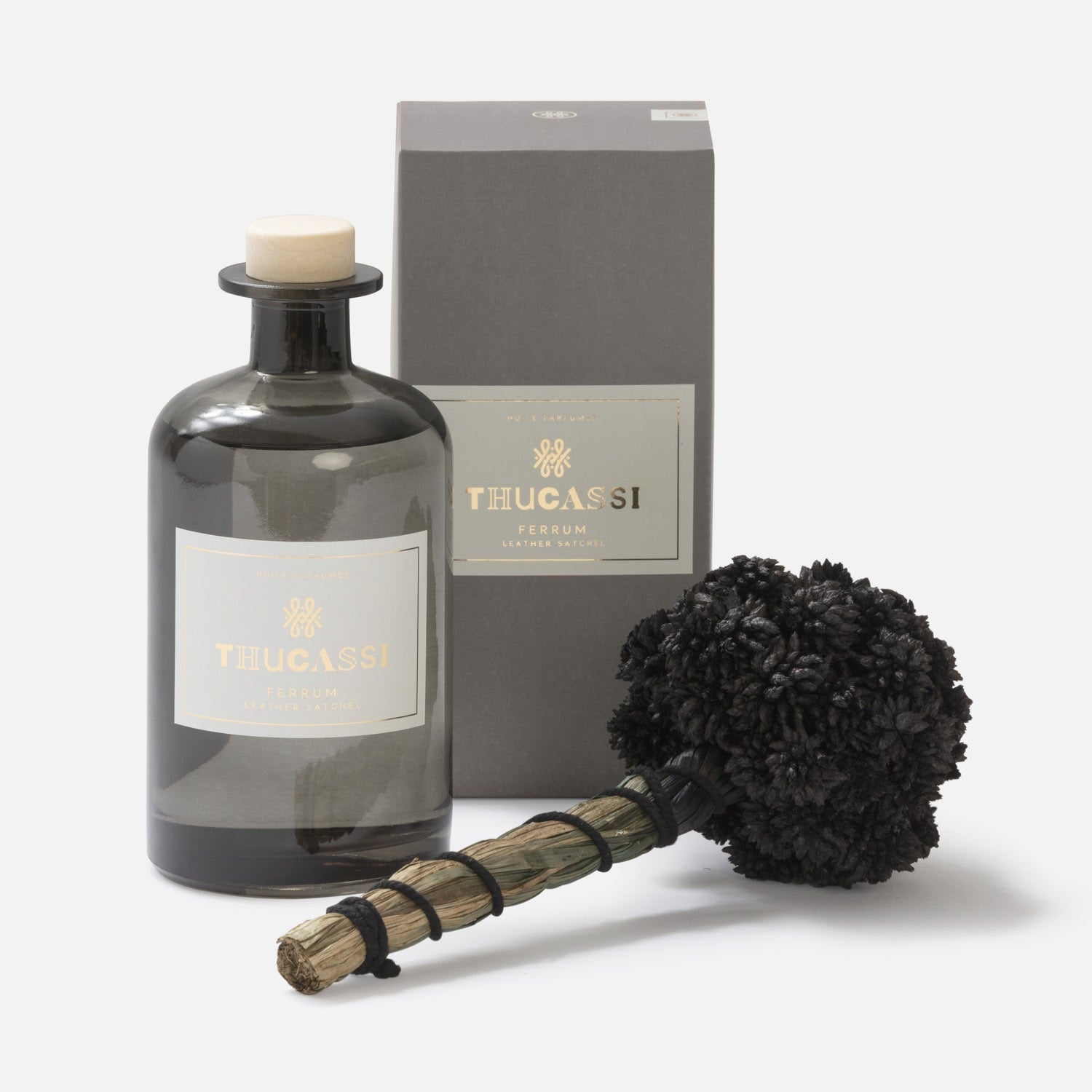 Ferrum Flower Scent Diffuser
Smoke Glass with Black Flower Reeds
9.1 oz. / 16.9 oz
FOREIGN PORT No. 404 The thrilling vibration of provincial sensations—converging in unlikely, breathtaking harmony. It's a placeless destination that is inexplicably home to all. Give yourself over to blossomy petitgrain, smoldering sage, enigmatic jasmine, sweetly complex cardamom, ancient cypress, and cooling silver pine. 
WILD GROVES No. 101  Towering branches circling swaying verdant fields, at river's mouth a wild hawk heralds breaking dawn. You're welcomed home, meeting bold enticing scents of spicy-sweet zesty bergamot, fragrant floral Italian orange blossom, honeyed zesty neroli petals, intensely aromatic white jasmine, woody musky ambrette, creamy rich elegant amber.
LEATHER SATCHEL No. 400  Cobblestone paths at open doorways and grated windows, furnaces ablaze. Rhythmic hammer and tongs forging with strength and precision heated iron, steel. Courtyard air vibrant with potent smells: smoothly rich cured leather, citrusy red mandarin peel, heady vanilla bean, musky rich patchouli, earthy warm amber, smoky sweet myrrh. 
Brand: Thucassi